Diabetes and your Eye Care
Your Eyes are so Important to Us
As a medical model optometrist and the owner of Vision Source of Farr West, I have the opportunity every day to evaluate and treat diabetes and diabetic retinopathy. Your eyes are so important to us. We're pleased that you have chosen us as your diabetic eye care providers.
– Dr. Ian Whipple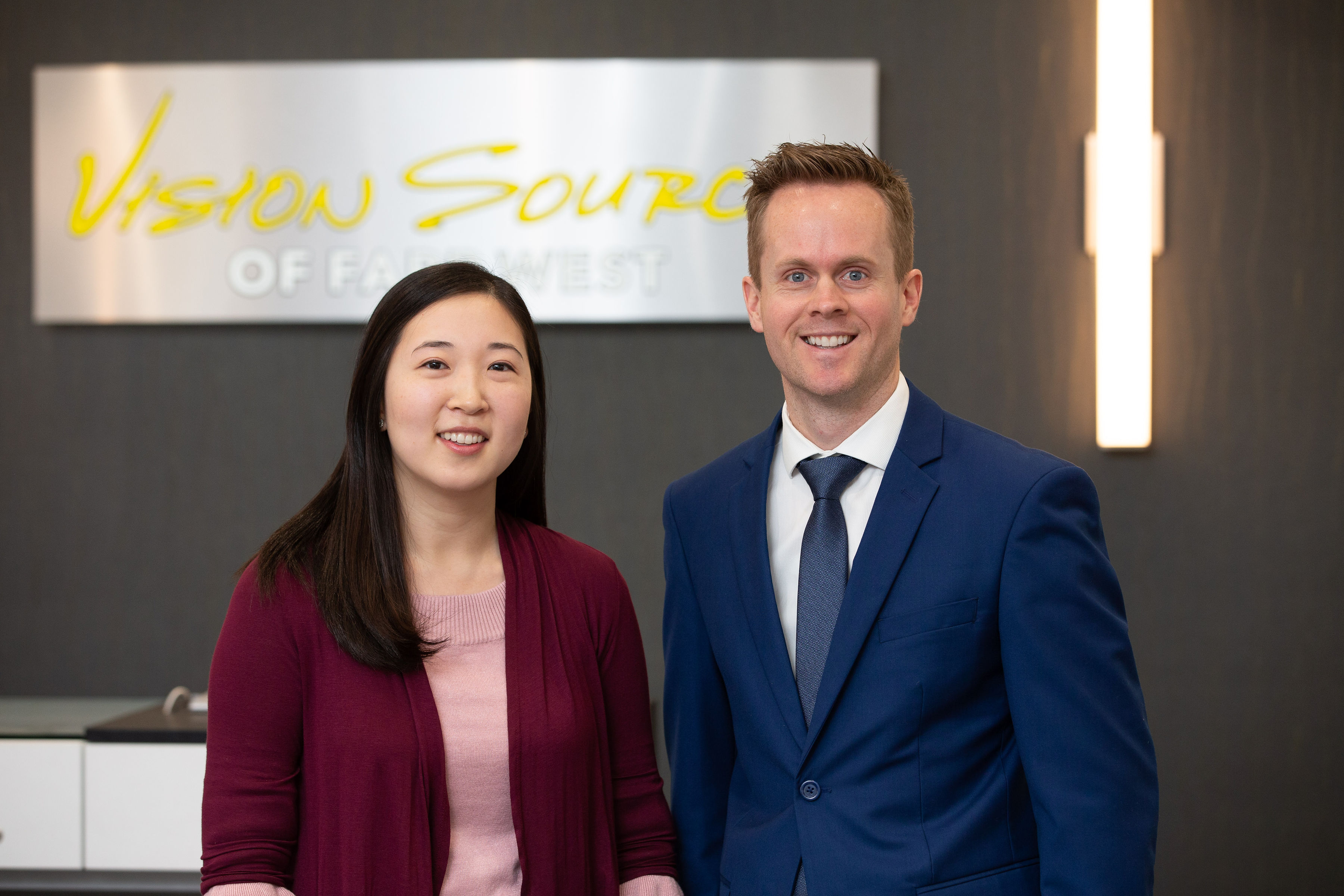 Did you Know?
More than 29 million patients in the United States have diabetes.
Nearly 28% of these patients are undiagnosed.
Diabetic retinopathy is the number one preventable cause of blindness in the United States. The key word is "preventable." We can often completely prevent vision loss due to diabetes with proper detection and management.
What can we do about it?
"Early detection and early intervention" is our motto. At Vision Source of Farr West we will partner with an interdisciplinary team including your primary care doctor, endocrinologist, and other providers to prevent vision loss. We can make a difference as we all work with you in maintaining your vision.
What will happen at your DIABETIC EYE EXAMINATION?
At Vision Source of Farr West, we utilize high-tech imaging in our office on all of our diabetic patients as preventative measures. We image the back part of your eye which helps me detect early signs of diabetes such as hemorrhage much sooner than with a standard eye examination. We also utilize a 3D scan to detect even the most subtle signs of a condition called diabetic macular edema. I personally dilate every patient with diabetes once per year to monitor for diabetic cataract. I also educate all of our diabetic patients face-to-face regarding their systemic and ocular disease control and I will always send a report to your primary care provider.
Do I need to see an OPHTHALMOLOGIST?
Medical model optometrists such as Dr. Whipple and Dr. Choi are very competent in managing diabetic eye care. Our use of advanced technology and pa ent-focused approach allows us to detect and treat diabetic eye problems. Certainly, if rare complications arise that require the assistance from ophthalmology I will promptly refer you to advanced diabetes management – but for most patients, we are able to prevent vision loss due to diabetes right here in our office.

What should I do in PREPARATION FOR MY VISIT?
Please have the following question answers ready when you come for your visit, this will help Dr. Whipple and Dr. Choi during your diabetes evaluation.
Diabetes Type 1 or Type 2
When were you first diagnosed?
Diabetes Physician name(s)
List your Diabetes medications
HBA1C Value