Meet Our Staff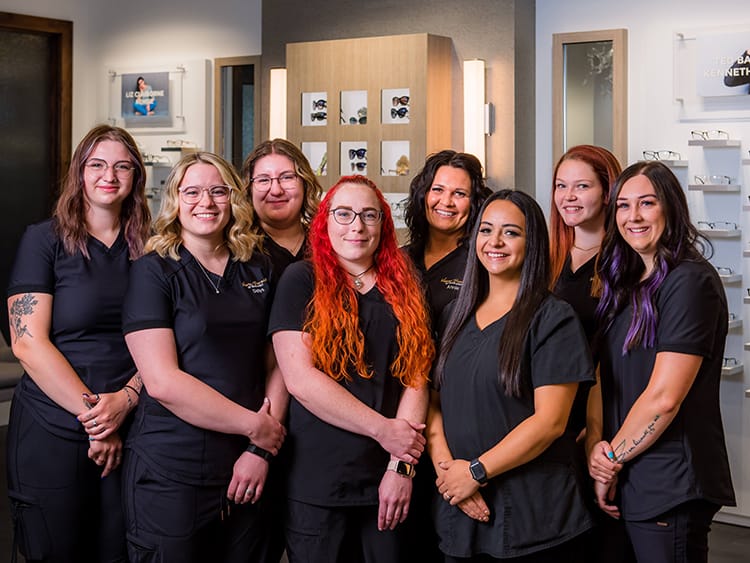 These are the experienced and friendly faces of Vision Source of Farr West.
---
Valerie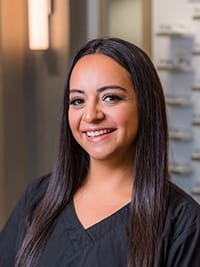 Hi my name is Valerie and I was born and raised at the foot of the beautiful mountains in Ogden, Utah! I have been married for 7 year and my husband and I have two dogs who we spoil very much. I love working for Vision Source of Farr West because the doctors and staff are AMAZING. They take such great care of patients during their visit. When I'm not working I enjoy shopping, photography and spending time with family and friends.
---
Brynn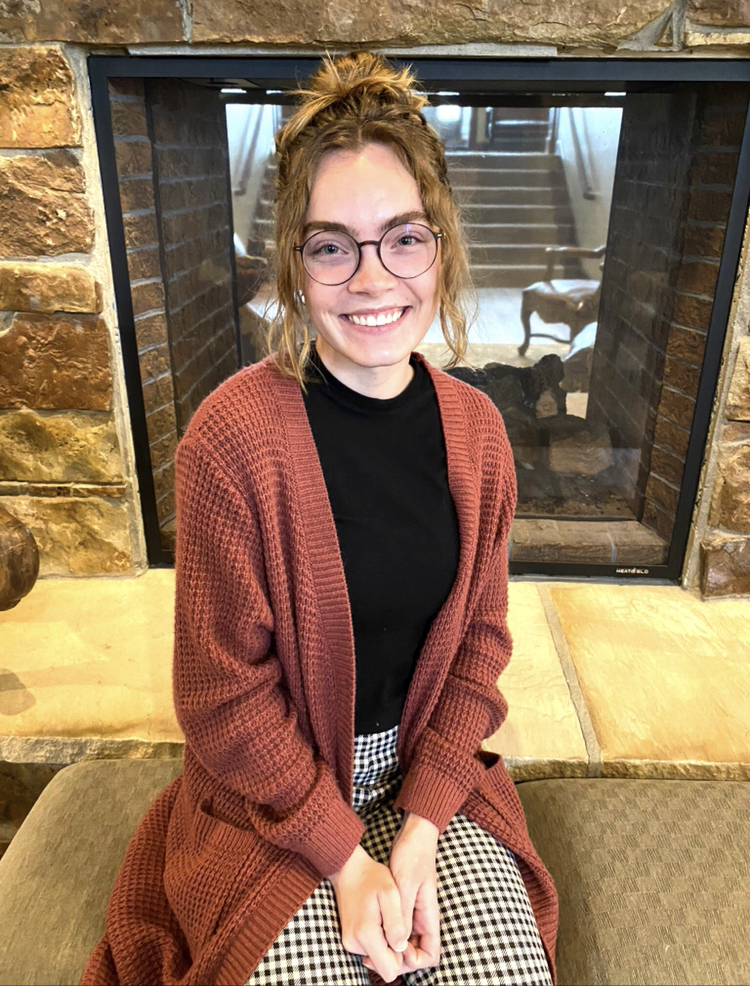 Working here is so fun, and I love learning new things about our eyes. We have amazing patients and staff that make Vision Source an awesome place to be every day. Outside of work, you can find me reading, watching movies, listening to music, and spending time with friends and family. I also love to travel and am currently learning a new language.
---
Beth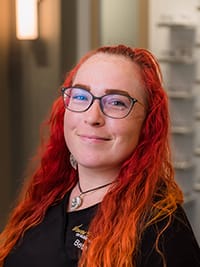 Hi, I'm Beth! I'm new to Vision Source of Farr West. I adore my coworkers and I enjoy helping people. I find optometry to be very interesting! In my spare time I enjoy hunting, baking, and reading books.
---
Carol
Working at Vision Source of Farr West is fun! I love how passionate our doctors are about eye care and how well our staff works together. I love watching movies and reading a good book, but my favorite thing to do is spending time with my family and my "cute" grandkids. 🙂
---
Annie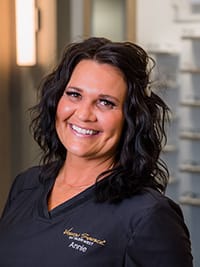 I love connecting with people and bringing out their raw authentic selves – learning and understanding their true story. Working with patients on a daily basis allows me to touch their lives in a small way. I love adventures with my husband, whether it 's traveling in the Caribbean or boating on weekends. I'm a mother to 4 and Grannie Annie to two sweet grandbabies. I'm in love with our Golden Doodle Henry, and our smooshed face cat, Bernard. I stay active at the gym and Crossfit as well as hiking and paddleboarding. I have a passion for art, creativity, journaling, watercolors, and reading… because it's in those moments we truly find ourselves.
---
Hailey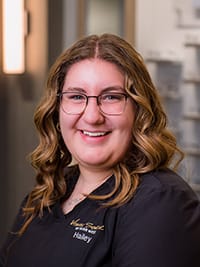 ---
Kenna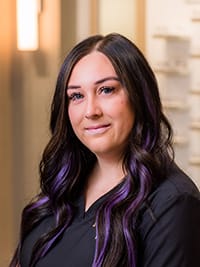 Hi, I'm Kenna. Working at Vision Source of Farr west has been so fun. We truly have such a great staff full of such amazing people. I love getting to be that small sliver of the puzzle that helps people.
In my free time you can find me being a mom to my crazy, outgoing toddler. I am an adrenaline junkie and love adventures with my husband and son. Some of my hobbies include the sand dunes, camping, boating, snowmobiling and creating everlasting memories with my friends and family.
---
Brooke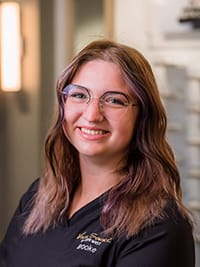 Hi my name is Brooke! I enjoy working here at Vision Source of Farr West because I get to learn new things about eyes everyday that I never would have known before. I really like the opportunity to connect with patients and help them take care of their eyes. Outside of work I love to work on art projects, be outside, spend time with my friends and family, and read. Any time I can spend with my family dogs is a huge joy for me as well!
---
Delys
I love to do anything outdoors, hiking, camping, fishing, four-wheeling etc.. I also love traveling. But I am also a homebody as well. I love reading a good book and having a relaxing day with my husband. I have been married since 2019 but have been with him since 2014! I have Three dogs Octavian, Mable and Harvey. Also two cats Felix and Lilly.
---
Katey