Meet Our Staff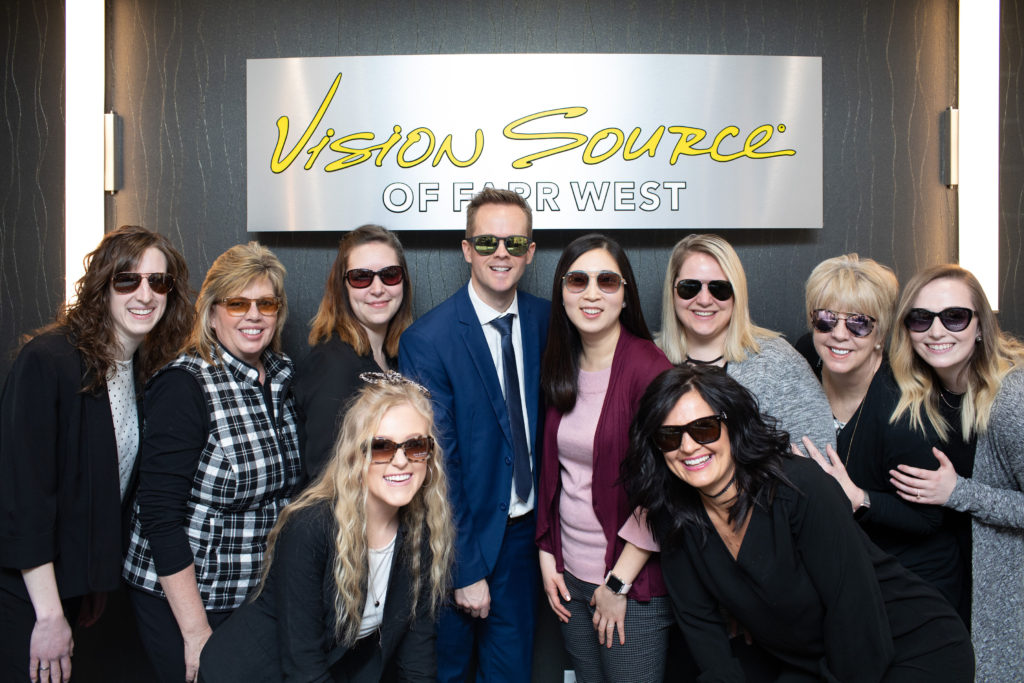 These are the experienced and friendly faces of Vision Source of Farr West.
---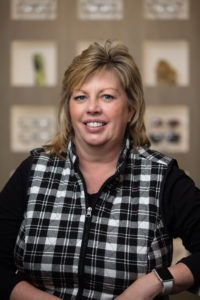 Carol
Working at Vision Source of Farr West is fun! I love how passionate our doctors are about eye care and how well our staff works together. I love watching movies and reading a good book, but my favorite thing to do is spending time with my family and my "cute" grand kids. 🙂
---
Lauren
I absolutely love working at Vision Source of Farr West. I think my favorite part is hearing a patients excitement when they try on their new pair of glasses. It brightens my spirits to know that I got to be a part of helping them to see better. I also love learning about all the incredible things that the eye does, how it works, and how we can use that information to create glasses that are totally unique for each individual.
I'm a mother of four fantastic little boys. They are so busy and energetic and constantly keep me on my toes. I love to create things with my own two hands and if I'm not busy working or spending time with my little family, you'll most likely find me baking sweets in the kitchen or behind a sewing machine with a mess of fabrics strewn about.
---
Jonya
I have loved learning at work! There are so many fascinating things about our eyes.
I enjoy working with patients coming in for the first time and reassuring them and calming their fears. At home you will find me with a bag of milk chocolate chips, reading a book, or cheering on my favorite sports team. My favorite Pandora station is Disney and I love playing cards and board games with my family.
---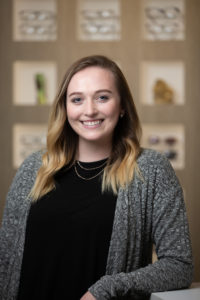 Tristen
Working at Vision Source is so much fun. I love working with insurance companies to make sure our patients are being able to use the most of their insurance benefits. I get to order all of the glasses and it's so exciting to see when they come in and are the perfect pair for the patient. When I'm not at work I'm enjoying time with my cute husband, decorating our home, traveling, eating lots of grilled cheese, hiking, or really anything outside, or watching an episode of The Office or Fixer Upper.
---
Steve
I love to see people's faces light up when they find the perfect glasses, put them on, and see perfectly. I enjoy trying new restaurants with friends. I frequent taco trucks and claim that Swig drinks are pure heaven. I've been on over 20 different Safari's and enjoy building things and vacationing.
---
Nicole
My family and I have lived in the area for 15 years and love this beautiful area of northern Utah. I love spending time 4-wheeling, watching movies with family, and spending time with friends, and anything fuzzy with four legs.
---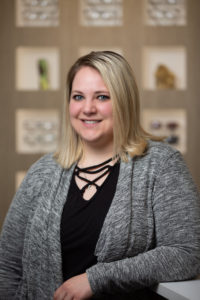 Mykail
I enjoy working at Vision Source of Farr West and I love learning about the eye. I like helping people find the right glasses. I am a sports fan and love baseball. I absolutely love all things that involve the ocean. I love animals and have 2 dogs.
---
Brittany
I love working at Vision Source of Farr West. However, when I'm not working I enjoy boating, hiking, traveling, trying new things, and spending time with my friends and family. My favorite foods are oatmeal chocolate chip cookies and fried chicken.
---
Lori
I'm happy to be working at Vision Source of Farr West. It's fun and rewarding finding that perfect pair of glasses that rock!
My greatest joy is being a mother and grandmother. I am a Georgia girl with life experiences which has afforded me to live and visit many places within the United States and abroad. Loving life in Utah. I enjoy walking and taking in the beauty of the Rocky Mountains.
I am happy to be a member of the team at Vision Source where I can help you pick the perfect eyewear for your needs.
---
Annie
I love connecting with people and bringing out their raw authentic selves – learning and understanding their true story. Working with patients on a daily basis allows me to touch their lives in a small way. I love adventures with my husband, whether it 's traveling in the Caribbean or boating on weekends. I'm a mother to 4 and Grannie Annie to two sweet grandbabies. I'm in love with our Golden Doodle Henry, and our smooshed face cat, Bernard. I stay active at the gym and Crossfit as well as hiking and paddle boarding. I have a passion for art, creativity, journaling, watercolors, and reading. . .cuz it's in those moments we truly find ourselves.
---