COVID-19: Thoughtful Precautions for Your Safety
The safety of our patients and staff is our priority.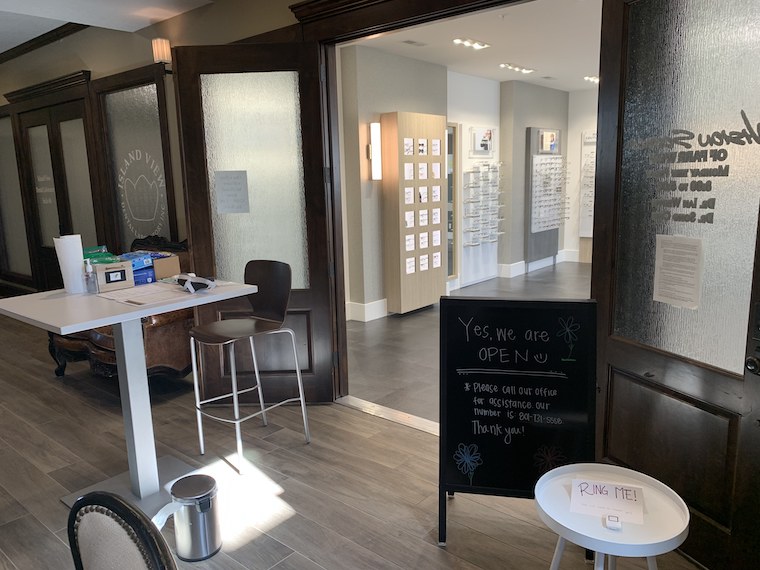 During this time of uncertainty, Vision Source of Farr West is dedicated to keeping you and your family safe.
Call or click to book your appointment and learn more about the efforts we're taking to keep you safe below.
---
What To Expect at Your Next Visit
Please enjoy this video we made concerning our new opening protocol

Thank you to whoever watches until the very end 😉

Posted by Vision Source of Farr West on Friday, April 24, 2020
Temperature Screening and Exposure Questionnaire
A touchless thermal temperature scanner will now be used to monitor the temperature of visitors and staff members as they enter the facility. You will also be asked to complete a travel exposure questionnaire.
Social Distancing Efforts
Following CDC guidelines, social distancing will continue to be practiced through the following:
Patients may bring up to one guest to their appointment
Staggered appointment spots will allow us to thoroughly clean work space between guests.
Our office is open, but our doors will be closed. Please ring the doorbell or call 801-731-5558 when you arrive.
We will limit walk-in patients. For now, please make an appointment
We will offer curb-side pickup for glasses and contact lenses. Please call or text when you reach the parking lot.
We will offer virtual check-in. Please call us when you arrive and wait in the safety of your car until the start of your appointment.
You will be brought immediately back for your appointment.
We will offer dedicated time slots for our older and vulnerable patients, giving you less exposure to the general population.
Children's toy area has been removed for now.
We will give you your own complimentary pen to keep for filling out paper work.
Personal Protective Equipment (PPE)
You will receive complimentary masks, gloves, and hand sanitizer upon arrival. While other offices are charging patients, or flat-out ignoring the use of PPE, we believe in keeping you safe at no additional cost to you.
Disinfecting/Cleaning
We will continue as always to maintain a clean office environment. Alcohol sanitation, CaviWipes and Pure&Clen hypoclorous acid will be used on all equipment and surfaces including chairs, telephones, computer keyboards and glasses frames.
Our Goal is Your Safety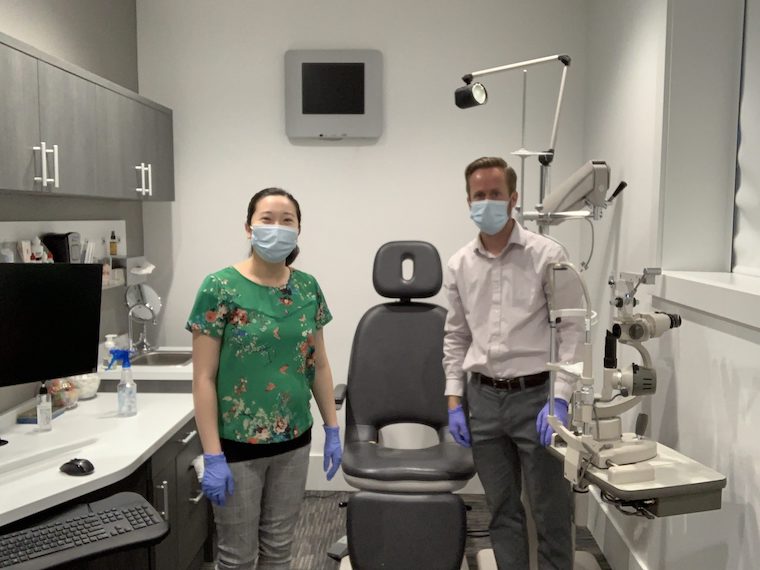 We are confident our social distancing, PPE, and disinfecting efforts will be the best protection for keeping you safe. We look forward to safely seeing you for you upcoming exam.  Our main goal at Vision Source of Farr West is your safety as we "do more, SEE more, and be more."
Thank you in advance for your patience and compliance with the modified COVID protocol. Stay safe!
~ Dr. Ian Whipple